Ride with Us!
If you missed this mornings SOULO.TV "Volcano Surge Ride", you missed a kick-butt interval workout and we want you to try it and see why SOULO.TV is a great addition to your cycling training and happiness.
Join Us for SIX "Surge Laps" of about 5-6 Min Each with ZONE 2 Recovery Laps (about 7-8 minutes). Do a few rounds, or do them all! This was a great ride and over 100 riders!
SOULO.TV MEMBERS

, you can login and access all workouts on the site as well as the .ZWO Files to use with ZWIFT and Vids for TRAINERROAD.
​
---
Tips for Using this Workout, Even if Not on ZWIFT:
1. You can simply hop on your bike, warm up with me and then to the interval sessions with us as a group. You do not have to be on ZWIFT to ride with us or use this workout AFTER the ride. I do my best to call out intensity and you can watch cadence and HR as a reference as to how to ride with me.
2. If you use TRAINERROAD, open your TR app and then FREE RIDE 120 and lay the platform HORIZONTAL on your screen and blow up this video BIG. You can now do the workout with us as you record your power, hr, speed, etc.
3. If you missed this ride on ZWIFT, we have many more coming on SOULO.TV. Our event calendar will always be updating!
4. This is YOUR RIDE, so don't worry about my watts, etc. Each surge lap you are trying to go as hard as you can for the whole lap/time. Ride SOULO and inside yourself and be willing to fail. It's OK.​
---
​
Thomas Moore
Thanks Graeme - Great interval workout! Time went by really fast and was probably the most fun group ride/race I've done on Zwift so far! Great addition to SOULO.TV.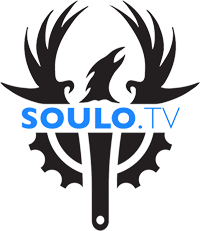 Thomas Moore
---
Join SOULO.TV today as an Annual Member and SAVE and Get Over $100 in Training Plan Bonuses!
---
NOTE: Most of the upcoming SOULO.TV group rides, coaching sessions, and technique rides will be for members only. This is just an example of some of the various workouts, live events, and special features we'll be adding to SOULO.TV for those considering joining.
---
SOULO Step-Up Rides (increasing intensity every lap/time)
SOULO Technique Rides (various drills and techniques/coaching)
SOULO Epic Rides (yah, the big endurance soulo rides!)
SOULO Performance Rides (mini-races)